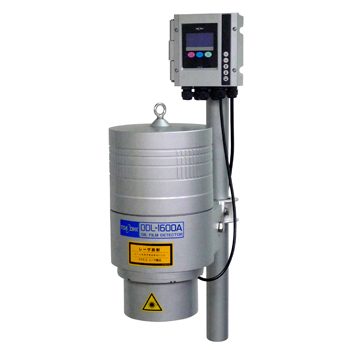 Water quality analyzers/systems
Oil film sensor
ODL-1600A
A laser beam is applied to the surface of the water, and the oil film is detected from the difference in reflectance between oil and water.
By improving the optical system such as light source scanning and speeding up signal processing, the effects of wide water level fluctuations, waviness, and suspended solids on the water surface are reduced.
Easy maintenance as it is non-contact.
Detectable range
0.3 - 4m
Search By Usage
Search By Field of Use