Business Information
DKK-TOA's Business
DKK-TOA Corporation is a comprehensive measuring instrument manufacturer that supports people's lives in a wide range of fields from environmental measurement to chemical analysis. Centering on measurement technology for "water, air, medicine and gases", we specialize in production, water quality management, process control, industrial gas detection alarm and medical equipment.
Measuring Instrument Business
Environmental / Process Measuring Instrument Business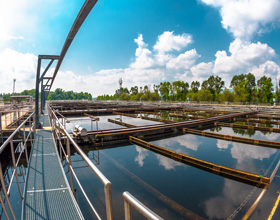 We help improve quality and productivity of all products and equipment for water/air monitoring and using water that comply with laws and regulations.
Our products are used as measuring equipment to promote quality control, process operation status monitoring and production rationalization in a wide range of fields from semiconductors, food and chemical plants, petroleum refining-related facilities to water purification plants, waste treatment plant and sewerage treatment facilities. We also have succeeded to the benefit of the society in delivering environmental air and water quality analyzers that measure regulated items stipulated by the Air Pollution Control Act and the Water Pollution Control Act.
Analytical Instrument Business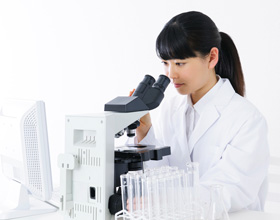 We provide highly reliable analytical instruments for all the use from field to laboratory.
We have a repertoire of pH meters, electronical conductivity meters, automatic titrators, ion chromatographs, etc. and they are used for R&D and quality control in advanced fields such as chemistry, pharmaceutical, food, electronics and environment. In the field of medical equipment, we provide dialysis drug dissolving devices that utilize our unique patents as a manufacturer of measuring equipment.
Industrial Gas Detector Business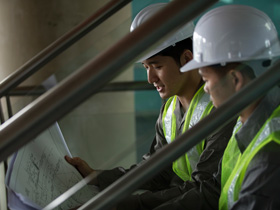 We prevent gas leakage accidents and protects workers' safety.
Our products detect leaks of flammable and toxic gases generated in semiconductor plants, chemical plant, gas storage areas, manufacturing lines, etc. to provide safe working environment.
Electrodes and standard solution / maintenance and repairs / parts and others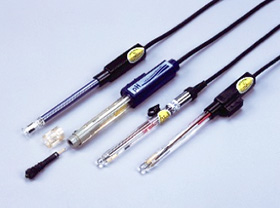 We provide complete support system for customers' peace of mind in using our products.
We provide spare parts for all products in the fields of environment / process analysis equipment and scientific analysis equipment, on-site adjustment, regular inspection and repair, repair parts, etc. We have a nationwide service network including branch offices, sales offices and technical service centers to respond to customer requests in flexible manner.

Proper usage and maintenance are essential to achieve stable pH measurement and to prolong the life of the pH electrode used for measurement. The video shows how to measure pH electrode and daily maintenance.
Real Estate Rental Business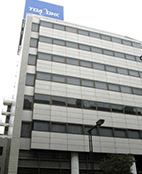 The Company owns a rental building adjacent to the head office in Shinjuku and other buildings and is engaged in real estate leasing business.
Business ratio (FY2021 Sales)